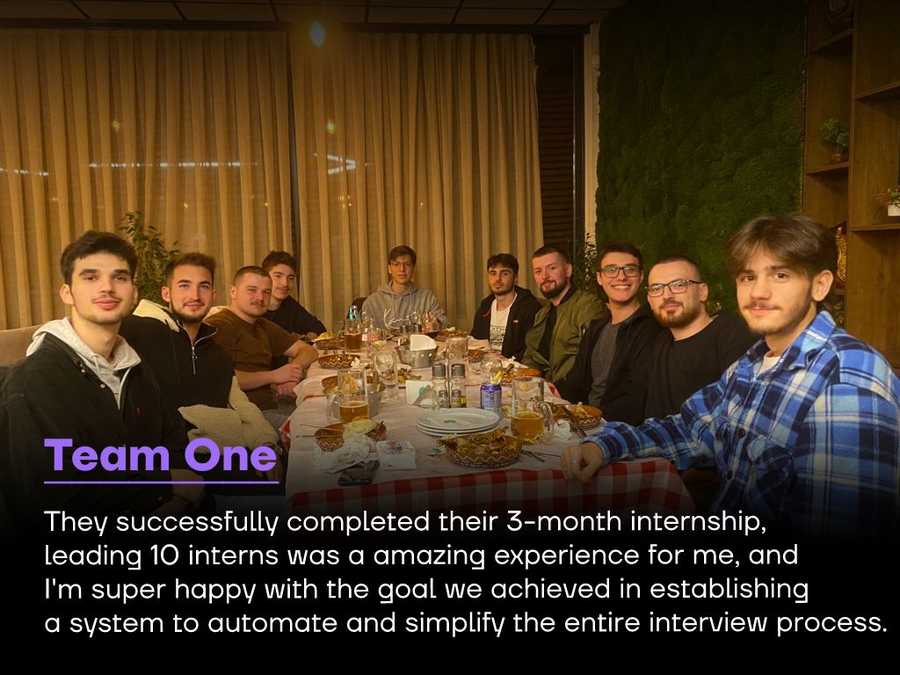 The StarLabs internship program was a huge success, with the team completing their 3-month internship and achieving their goal of establishing a system to automate and simplify the interview process for companies.
The internship was held online, but the team would occasionally have physical meetings to discuss the project and its progress. The project that the team worked on was a product that was offered to other companies to help them simplify the interview process.
The Team and Their Goals
The team, which was led by me, was made up of 10 interns.
The goal of the team was to create a product that would allow companies to create interviewee types and their attributes that they would be judged on.
The product would also allow companies to create interviewers and schedule interviews.
During the interviews, the interviewers would be able to give points and remarks to the interviewees, and all of this data would be tracked and sorted to help the company find the right candidate.
The Interns' Skills and Experience
Throughout the internship, the interns were able to develop their skills in a range of important technologies, including HTML, CSS/Tailwind, JS, React, and Laravel. They also gained valuable experience in teamwork and project management.
The Outcome: One Intern Hired and Four More Interviewed
The success of the internship program was evident in the fact that one of the interns, Endrit Saiti, was offered a job, with four more having the opportunity to be interviewed for employment. This is a testament to the value of the program and the hard work of the interns.
Conclusion
Overall, the StarLabs internship program was a huge success and I am grateful to have been a part of it. The team achieved their goals and the interns are now well-equipped to take on new challenges in their careers. We are excited to release our project to the public soon and hope that it will be well-received.